At The Perfect Storm you will experience a wide range of break out activities. As the main goal is to build your next prototype on the expertise and inspiration of the international speakers and participators, there are five rounds of Campfire Sessions. In these short reflective activities, you will gather round an actual campfire to share stories and get inspired by leading innovative educators. Get to know their deepest feelings about real breakthrough experiences they had and get insight on their main topic.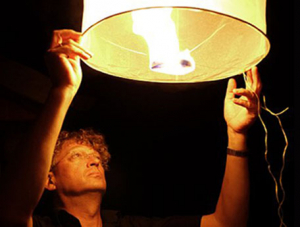 Bob's story is about The Global Teenager Project (GTP), where children from around the world practice collaborative learning through real life challenges in virtual classes. This learning "brings the world together". He will show learning strategies peer-, self- and formative assessment with the fabulous tool peerScholar that allows students across the world to share in deep meaningful learning experiences.
Join Bob and feel how passion in learning combined with smart technology use can change 'Today's Learners into Tomorrow's leaders'.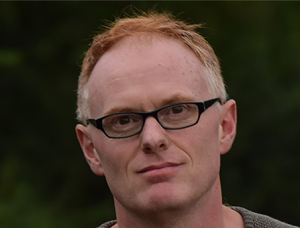 Immersion and synthesis is about dealing with your unknown unknowns. Often quite harsh when working on wicked problems. How might we come up with questions about things outside our system we don't know even exist? Or open our eyes for the perspectives we don't see (yet). How might we formulate our own design or learning questions. Frank will spark you with questioning strategies for designing deep learning experiences.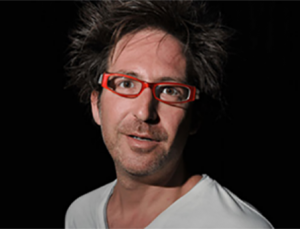 Keynote speaker Marc runs a school, teaching young adults how to think, how to work in teams, how to take responsibility, how to build resilience, and how to master a craft. He will sit down at his own campfire to bring more of his ideas about education to your team. Learn about a 'formula for creativity' and ask your questions, so you can take his ideas to your own innovation challenge.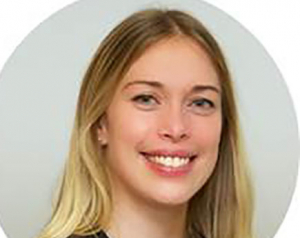 With her background in Persuasive Communication Science Melanie combines technology, psychology and experience making learning an adventure: new generation experiences based on emotion, visualization and association to accelerate the brain. She fullfills this vision as the founder of CoVince, where these adventures are realized in one seamless platform with innovative technologies like VR, AR and AI.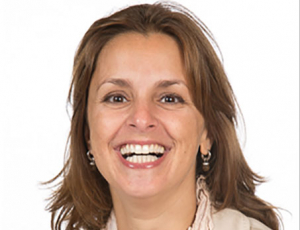 Zina is inspiring front runner in the New Pedagogies for Deep Learning (NPDL) network. A global learning community collaborating to design Deep Learning Experiences. Zina asked her teachers: "Why on earth did you get up this morning and drove all the way up to this school?" A deep immersion and problem finding started. She will illustrate how problem finding and deep learning design helped her school to enter the next level.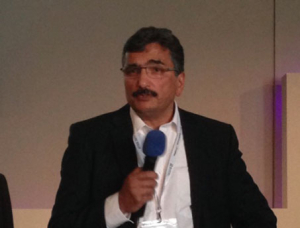 As part of our Africa Mission 2020 program, we define 'innovative learning' as our capacity to leverage technology to train refugee students in Kakuma to be secondary school teachers…this program has now started to make a real difference in the number of secondary school teachers available to teach and the quality of what they are teaching secondary school students there.
We reach out to the 'Perfect Storm' audience and get them involved to work with us on this program.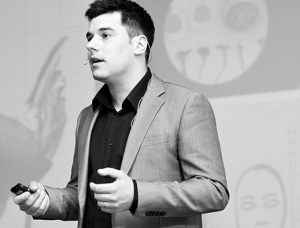 In this Campfire Session Keimpe introduces the broad context of Experience Design (UX) and provides you hands-on instruments for Learning Experience Design. UX is not limited to the design of web interfaces. UX is a design research discipline aiming to capture and design human experiences with system interactions. In this session Keimpe demonstrates how to effectively apply UX within teaching and learning contexts.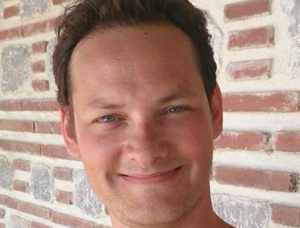 Tim Bosje is an interactive storyteller and game designer. He works for schools and musea to bring their educational programs to life. Tim uses real-life game design and social gameplay to make experiences with a lasting impact. Tim teaches game design at the HKU and focuses his lessons on the design of playful experiences.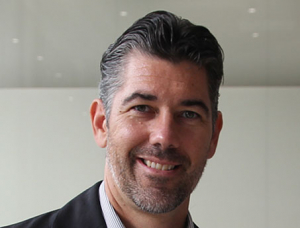 Micah Hrehovcsik researches applied game design. He worked on known franchises, such as the Mutant Teenage Ninja Turtles. At the HKU University of the Art Utrecht's innovation studio he worked as a game design researcher on several pilot projects to demonstrate the cutting edge use of game design thinking in the domains of health, education and safety.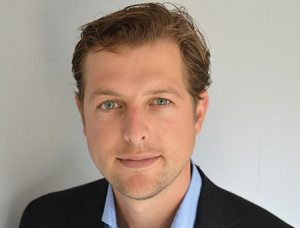 Stan is a Curriculum Designer, Teacher Educator and Educational Researcher. Feedback is an essential characteristic of the learning environment to develop academic and communication competencies. How might we use innovative technologies, such as Virtual Reality, to increase the quality of feedback in order to foster students' oral presentation competence? This campfire session focuses on discussing the added value of Virtual Reality for educational practice based upon a recently conducted experimental study in the context of a Dutch university.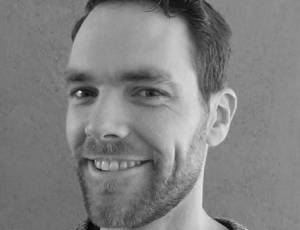 How exciting would it be to be locked up by your crazy teacher. The only way out is to use your knowledge and skills. And the clock is ticking…
Biology teacher Joris Koot initiated Escape the Classroom in 2015 with his colleague Anne de Groot.
Students are trapped in a room with all kinds of educational puzzles. Joris will share his ideas behind this successful practice. Come and play at the campfire!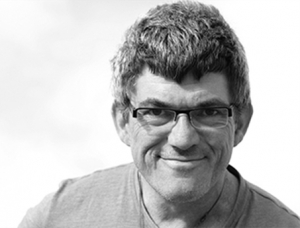 In his keynote Willem-Jan will focus on 'regisserend ontwerpen', an inspiring and effective Design Thinking practice to tackle social innovation. He is also founding father of 'ludodidactiek'. A way af applying game design principles in education. Warning: this is not gamification! It's about the techniques game designers use to immerse players in an inspiring and challenging world, where they fail a lot and learn even more.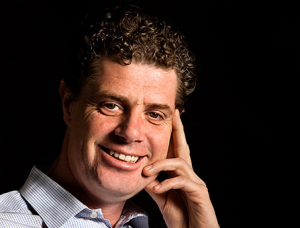 How might we give teachers more time for students by using chatbots with Artinficial intelligence, Machine Learning and Natural Language Processing? In this session, you will experience how students receive on-demand answers on questions from the Helpr-bot the first pedagogical chatbot in the world!
Campfire host is change-agent Harry, who is leading several innovation projects at the HU.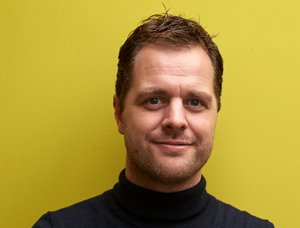 Jaap is guiding and tutoring adolescent students with learningdisabelities. From his experience he created Helpr, the worlds first pedagogical chatbot that give students on-demand answers on questions concerning homework! Jaap is co-host with Harrie Rorije's Campfire Session on chat bots.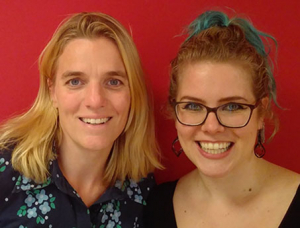 Educators Hanneke and Annet are inspiring learning experience designers. They use a prototyping approach to design thinking in the curriculum of their school. They worked with students on several iterations of "the Challenge Game". In Campfire Session "Prototyping the Challenge Game", they will share their experiences.
How can you foster creativity and nurture a growth mindset? How can you get students to focus on the process, instead of the end result and seduce them to make mistakes and learn from them? A group of teachers set out to find an answer to these questions by doing a Lesson Study, a type of professional development for teachers. Teachers collaboratively design a lesson, teach it, evaluate it and refine it. In doing so the teachers learn about how their pupils learn. Interestingly enough, Lesson Study itself appears to seduce teachers to leave their comfort zone as well. In this campfire session we will share the process of and the mechanisms at work in this learning adventure called Lesson Study.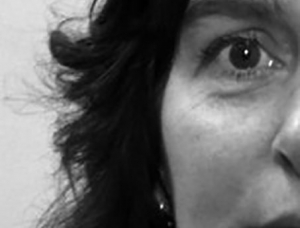 Researching, clearing and discovering materials and techniques. Making connections, inventing solutions and discover beauty in ordinary things. Experiencing the learning process together. That is Sonja's motivation to be an artist and a teacher. She provides the tools stimulating students to translate their feelings and thoughts into spatial or other visual work.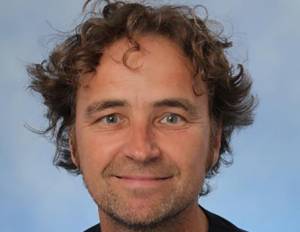 Erik is a teacher with 20 years' experience in helping children find their own way on the challenging but also inviting path of creativity. The most important skill of his teaching trade is to usher clarity with the purpose of stimulating self-belief in the own abilities. He achieves this by confronting the pupils with stimulating and daring assignments in which they can exhaustively use their fantasy. His current employer is the Leidsche Rijn College in Utrecht.
He will co-host the campfire 'Creative Team Flow'.